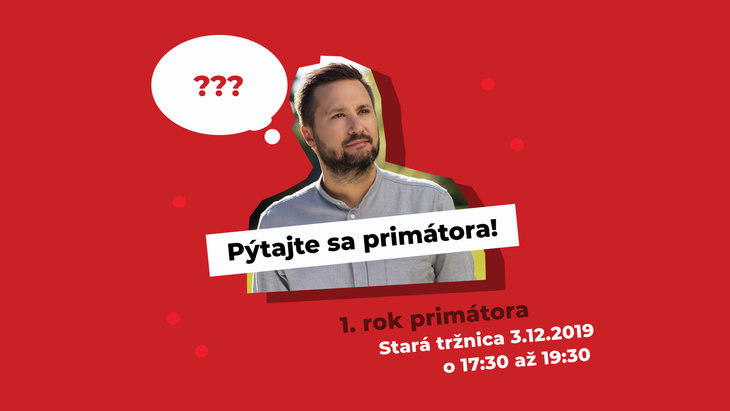 It will be one year since Matúš Vallo and new management took over the city´s governing. Come to Stará Tržnica, lets discuss about our successes, as well as our failures over the past year. Whether it´s about city transport, safety, maintenance, urban greenery in our city of Bratislava - we will be happy to answer all your questions.

Event program:
17:30 Presentation (SK)
18:30 Questions and discussion (SK/EN)

Join us for discussion with Mayor of Bratislava Matúš Vallo, deputies and representatives of the city management.

Same discussions will be held in other city parts in the begging of new year. For each discussion we will continuously create separate events on Facebook.

We are looking forward to seeing you soon!