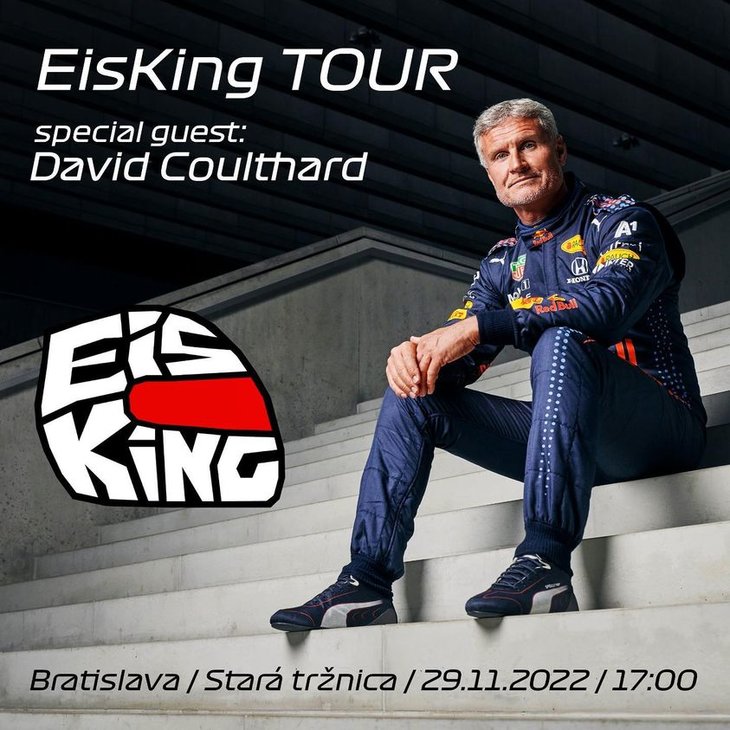 David Coulthard as a special guest of the EisKing TOUR. The winner of 13 F1 grand prizes will come to Slovakia for the EisKing show with the formula family.
A unique show about a shared passion. After Košice, Brno and Lucerne in Prague, the formula family meets again live and with their own eyes. Come and have fun with Štev Eisel and Pep Král about the behind-the-scenes of F1, popular drivers, tracks and current grand prizes. This time with a really exclusive guest - the winner of 13 F1 Grand Prix: David Coulthard.
This time too, there will be space for your questions, a competition for attractive prizes and, of course, an autograph session and a photo booth.
More info: WEB.