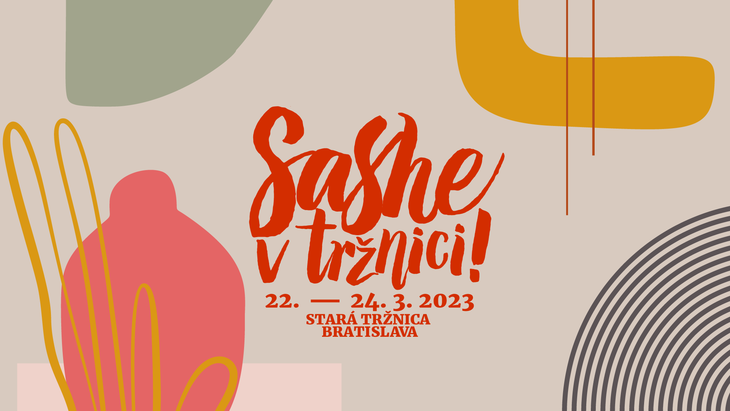 Join the creative family and celebrate creativity and passion for quality handwork with us! Handmade is love at first sight and touch. We are preparing a space where all products are unique, handmade and stylish, from the birth of the idea through the production process to the final work. Under one roof, we will support skilled people who value craft. In our space, you can find products ranging from fashion for adults and children, through costume jewelry, natural cosmetics, to stylish household accessories, toys and irresistible snacks. During the event, there will also be a tasty Street Food Park outside, in front of the Old Market hall.
You can find all the information in our journal: www.sashe.sk/l/jarne-sashe-v-trznici
SAShE in Tržnica 22-24 March 2023
Wed: 13.00 – 20.00
Thu: 13.00 – 20.00
Friday: 13.00 – 20.00
Entrance: €2, free for children under 12 years old
More info in the event on FB.