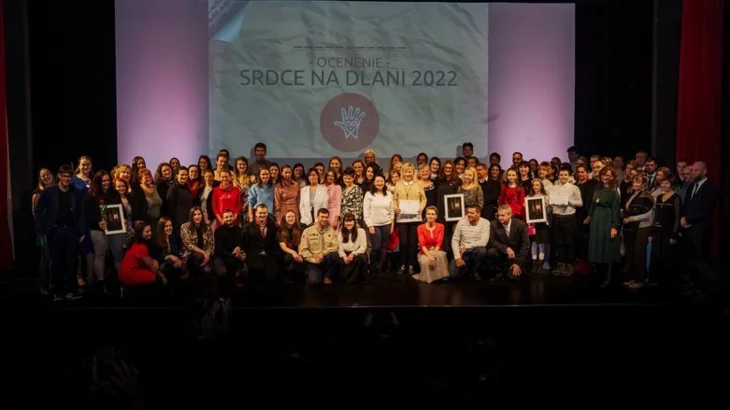 HEART IN THE PALM 2023
Heart in the palm of your hand is a regional award of the Bratislava Volunteer Center, which aims to increase and make volunteering more visible and develop it by awarding male and female volunteers and their projects for their volunteer activities in various areas of social life, community development, environmental protection, culture, education, education, etc., or other expressions of solidarity towards others. It is also an expression of gratitude to all those who help in their free time without the right to a financial reward.
The award is given in the following categories:
Volunteer helping in the Bratislava self-governing region;
Volunteer helping abroad;
Coordinator of volunteers;
Volunteer group;
Volunteer project or program;
Support of volunteering;
Long-term volunteer help.
Thank you for all the nominations! The award ceremony will take place on November 28, 2023 in the Old Market in Bratislava at 7:00 p.m.