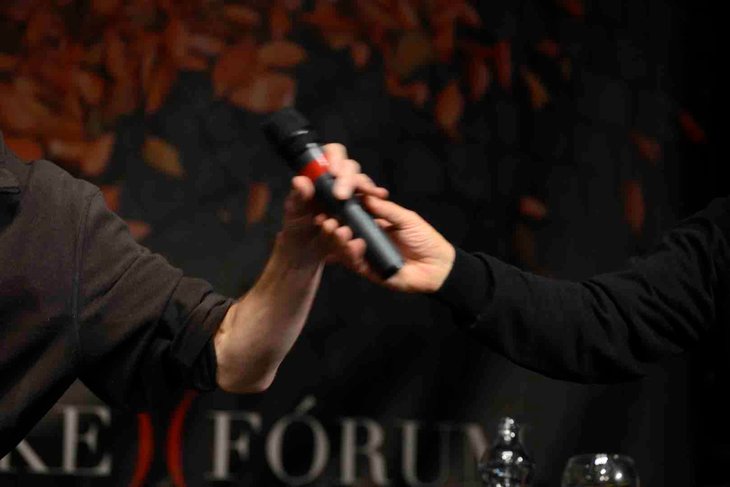 The tenth Central European Forum will be held in Bratislava and two other Slovak cities from 16 to 19 November 2018. As usual, we are proud to present a number of outstanding speakers, some of them for the first time: such as the French literary sensation Edouard Louis, the British journalist and author Misha Glenny, the Nobel-prize winning author, Svetlana Alexievich, or the acclaimed anthropologist Thomas Hylland Eriksen. For the first time, the forum will inaugurate the title of Honorary Central European, bestowing it on Svetlana Alexievich. On 17 November, she will speak to a Slovak audience at a discussion moderated by noted Guardian commentator Natalie Nougayrède. The central theme of this year's Central European Forum is "Demand the impossible!". This slogan of the Paris street protests of 1968 has recently acquired a new and urgent meaning in our part of the world.
For more information: http://ceeforum.eu/
PROGRAM SATURDAY, 17 NOVEMBER 2018
Stará Tržnica, Námestie SNP 25, Bratislava
19:30 Svetlana Alexievich: The first Honorary European
Second-Hand Time
Extract from the book (in Slovak translation)
Ingrid Timková (Slovakia)
Laudatio
Peter Balko (Slovakia)
19:50 Hoping against hope
Discussion with the audience
Svetlana Alexievich (Belarus)
Moderator: Natalie Nougayrède (Great Britain – France)
21:10 Let's demand the impossible!
Ivan Krastev (Bulgaria) – Édouard Louis (France) – Timothy Snyder (USA)
Moderator: Michal Havran (Slovakia)
Organizer:
Projekt Fórum
http://ceeforum.eu/
Free entry. All discussion panels will be simultaneously translated to English.