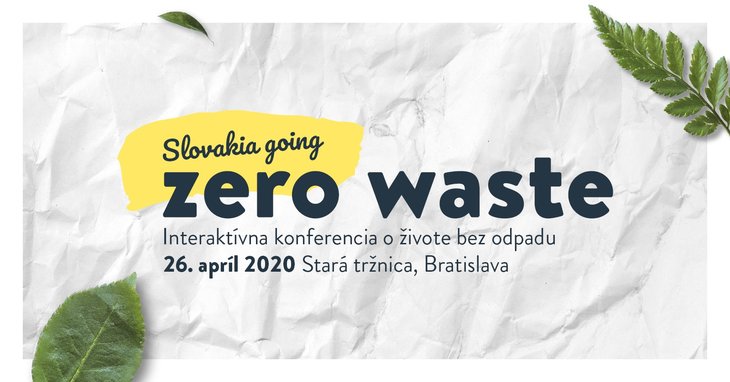 CANCELED DUE TO THE COVID-19 OUTBREAK
The conference will take place online, more info here: https://www.ticketlive.sk/sk/event/slovakia-going-zero-waste-27-09-2020
Tickets pre-sale: www.bit.ly/zero-waste-sk

The third year of the conference will be about system changes & regulations in corporates with thousands of employees, as well as small invisible heroes, who make those changes happen. It will be about people, who show the way and make changes in the whole society happen.

More information and program available at www.zero-waste.sk .