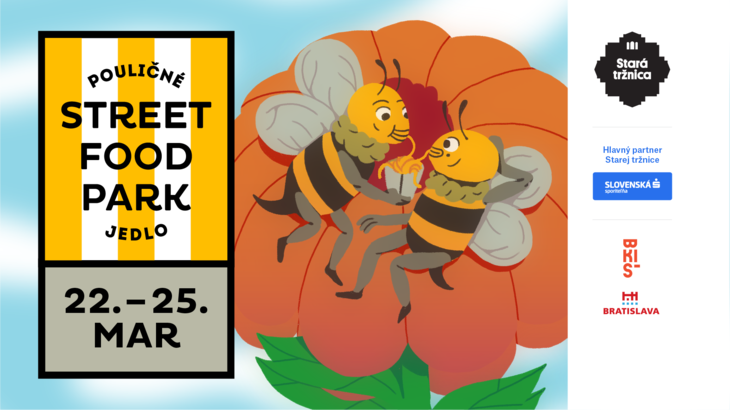 HERE WE ARE! First Street food park of this year, comming together with the spring weather. We envite you to enjoy sweet, salty, fermented at the square in front of Old market hall. Enjoy the food from following vendors:
RYDZE Trhance jak párance
Na pare
Trnavský šmarn
Cariocas – brazílsky street food
Majstri Haluškári
Burgertown
Teriyaki&fresh
Bao Brothers
Foodstock
MumBhai Express
Poľná Kuchyňa
Take Paella
Unas street food
Vínomobil
Folcik
Sódabar so sódou zo Starej tržnice
KASTLER Cider a Smädohasič
OPENING HOURS:
22. – 25. 3. 2023
Wednesday: 12:00 – 22:00
Thursday: 12:00 – 22:00
Friday: 12:00 – 22:00
Saturday: 10:00 – 22:00
Free entrance
ZERO WASTE
Cutlery and glasses used at Street Food Park are all compostable. Please, dispose your waste at our recycling stations, where we will inform you how to separate your waste correctly. Thank you.